Tomasz Czajka was a member of the University of Warsaw team, the first from Poland to win ICPC 2003. The UW is the only one in the world to continuously advance to the ICPC finals. From its first start in the qualifying rounds in 1994, winning them twice in 2003 and 2007.
From primary school to medals in IMO and IOI
Tomasz Czajka became interested in IT at 11 when he received a SAM Coupé computer from his parents. Although his father taught him a bit of programming, he became interested in algorithmics after an IT workshop conducted by Madey. The first successes came in high school. At 15, he took second place in the national OI and won it at 17. He brought two gold medals and one silver from IOI and two silver from IMO.
Meanwhile, when he was 16, one of the foundations sent him on a one-year scholarship to Warwick School in the UK. Mainly to improve his English skills. By the way, he successfully participated in the British Olympics in the same subjects as in Poland. Thanks to these successes he was allowed to participate in the international, but only in computer science. Anyway, he won a gold medal, but for Great Britain!
Then he was admitted to the Simultaneous Studies in Computer Science and Mathematics at the University of Warsaw. In the first year, together with Andrzej Gąsienica-Samek and Marcin Stefaniak, they advanced to the finals of  ICPC, taking 6th place, which was the best result for the University of Warsaw in the history of its starts in these competitions. Complete success came two years later in ICPC 2003 when Krzysztof Onak replaced Marcin Stefaniak, and in this line-up, the UW team won first place.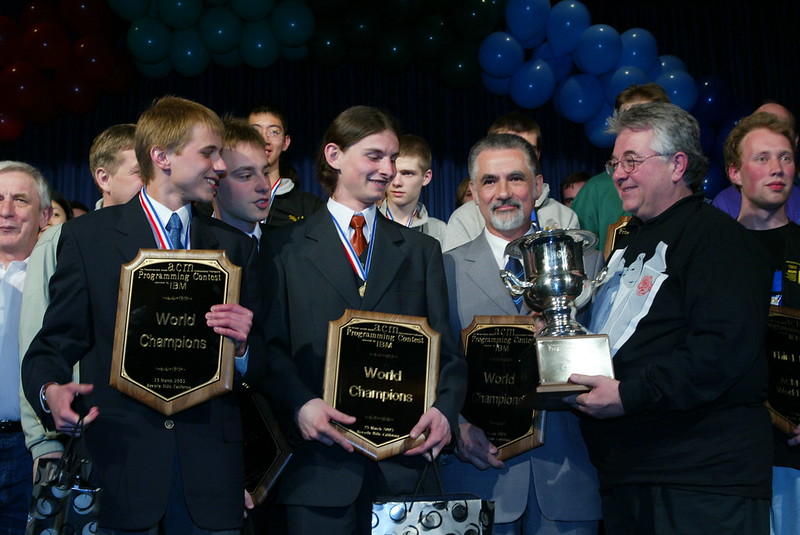 Unfinished Ph.D. and Google
From 2004 to 2007, Tomasz Czajka was a PhD student at Purdue University in West Lafayette, Indiana, USA, while conducting academic lectures on algorithms and data structures. He aroused interest in the ICPC competition among his students at that time. For two seasons, he was the coach of the university representation. With the second time, in 2006, he managed to advance to the finals.
However, Tomasz Czajka was not very happy with the studies themselves. When he learned from Google that it was looking for people to work with, he quickly decided to move. Although it was at the expense of an unfinished doctorate. In the company, he dealt with database infrastructure and a product search engine called Google Commerce Search. He was engaged in the organization of the Google Code Jam competition as well. Once he won the European edition and was the 4th in the world's final.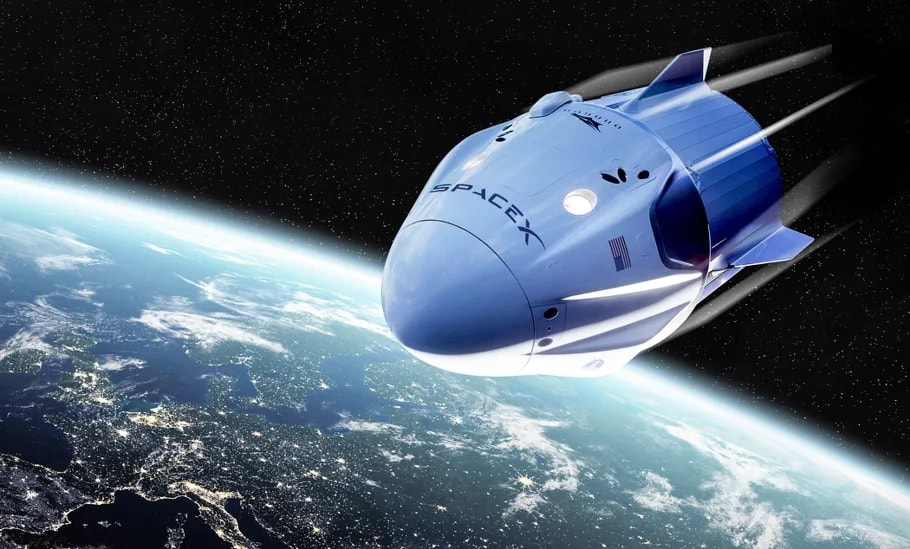 SpaceX
Over time, however, he no longer liked that several hundred programmers worked on each of the projects. It made difficult to break out and get promoted. So in 2014 he moved to SpaceX, the famous space company Elon Musk. He worked there for six consecutive years as a "Flight Software Engineer,". He dealt with software responsible for navigation and controlling the Crew Dragon spacecraft. Because he did not know about space flight before, it required quick training to meet it. The long-awaited launch of the rocket took place on May 30, 2020. Two astronauts on board after 18 hours of flight were brought to the International Space Statiom.
Sabbatical
As this project ended then, in September 2020, he decided to take annual unpaid leave, the so-called sabbatical. In early 2021 he returned to Poland to take care of raising his 9-year-old son, and he is here to this day. Meanwhile, commissioned by world chess champion Magnus Carlsen, he wrote a computer program for him. It helped him to prepare his debut before the match against Ian Nepomniachtchi. The match ended with a score of 7,5:3,5 for Carlsen.
Components of success
His professional career would not have been so successful, of course, had it not been for KFnrD. Very important were the Olympics in Informatics, which opened his eyes to the world of algorithms. Thanks to it, he became involved in algorithmics for life, being a specialist in both Google and SpaceX. As well as C ++, which is popular, but rather very complex. Although it may soon be replaced by new languages ​​such as Rust, Go, or D. Python, which he is teaching his son, is much better for learning programming.
More news about ICPC is here.
Read more about the ICPC winners from Poland on our webpage here.