Apps for booking visits to hairdressers and beauty salons have increased over the last few years, but the Polish company Booksy remains the leader in this market. Especially after the latest financing round, it will expand its operations in North America, expand to new industries, and acquire companies with complementary offerings.
The Booksy SaaS (Software as a Service) application is designed for business management, serving customers to book and pay for visits to local beauty businesses. The latter, in turn, can manage reservations, payments, and customer base via the accompanying Booksy Biz application. The platform also allows salons to sell other products via Booksy E-Commerce. It acts as a marketplace whereby customers can find and book appointments with various service providers, not just local stylists.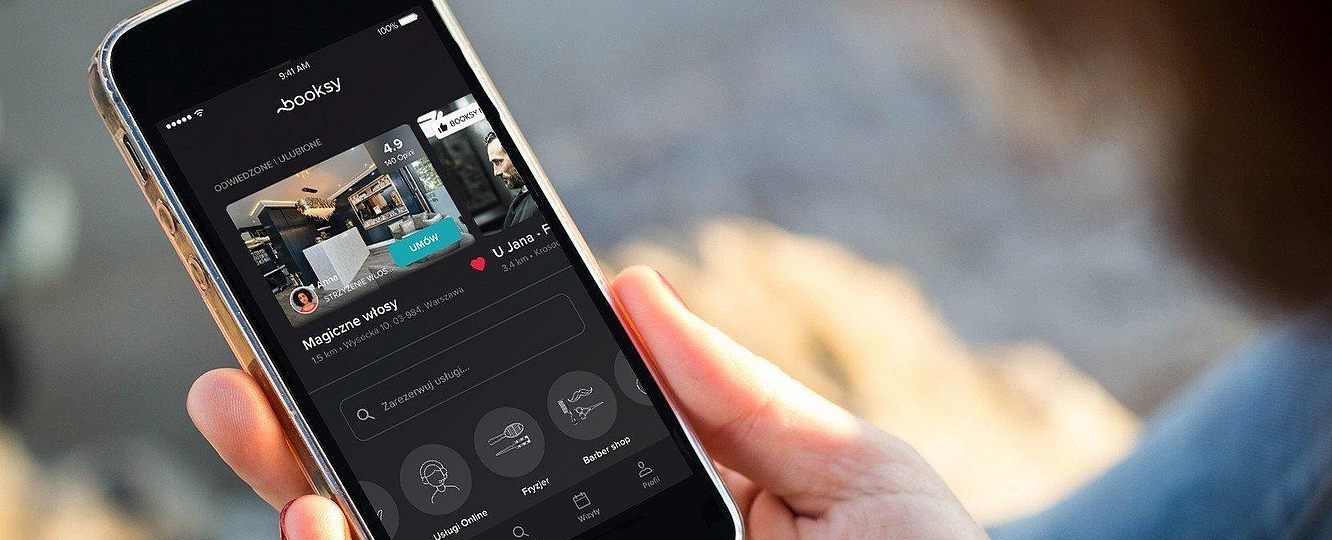 A BIT OF HISTORY
Booksy was founded by Polish entrepreneurs Stefan Batory (CEO) and Konrad Howard. Enabling clients to schedule the best time for an appointment means 38% of clients can do this after working hours, increasing meeting frequency by 20%. The startup started in 2014 and currently operates in over 20 markets, mainly in the USA and the United Kingdom, Poland, Spain, Brazil, Singapore, and South Africa. It is the best beauty salon booking app in these countries, with 9 million bookings per month and an annual GMV of over $1.3B.
In 2019, Booksy became the world's largest booking service in the beauty industry. The company was already profitable in Poland, as well as in several American cities. It strengthened in other markets, such as India or the Philippines. The company was still spending a lot on marketing, but a new trend emerged: beauty salons and hairdressers themselves started applying for a Booksy subscription. Booksy could boast that its services are used by Barack Obama's, Cristiano Ronaldo's and Leo Messi's hairdressers, as well as Beyonce's stylist.
Its operations weakened significantly during the pandemic, but it did not give up. Already in the late spring of 2020, after the economies were thawed, revenues started to grow dynamically again. The autumn lockdowns in the world were not so severe anymore. Slimmed-down Booksy (employment drop from 300 to 150 people) was financially much better than six months earlier. The company also decided to go beyond the beauty industry. She started with contracts with banks so that it was possible to book visits to branches through their application. Then,  it began making agreements with insurance companies and mobile operators. Even retail chains appeared among the customers. Booksy intended to be a portal for arranging everything from tire changes to visiting the municipal office.
In December 2020, it also merged with the competitive booking service no. 2 in the beauty industry on the Polish market, the Moment company. It allowed increasing the number of users from less than 8M to 13M, which could not escape the attention of investment funds. At the beginning of 2021, Booksy received a record-breaking capital injection from VC funds in the history of Polish startups (more about which above). The company could reach more showrooms and service providers throughout the United States and all regions in which it operates, contributing to an increase in customers.
The company is headquartered in the US with offices in six countries. It also works with major tech brands such as Facebook, Instagram, Google, and Yelp to provide a seamless booking experience right on their platforms. Booksy is also one of only three providers globally integrated with the Facebook Appointment Planner. It successfully delivers on its "customer first" promise, and more than 70% of them are likely to recommend Booksy to friends or colleagues. Its management team has experience in successful startups such as iTaxi, Eo Networks and Docplanner, and leading blue-chip and consulting companies, e.g. Amazon, Google, eBay, Groupon, Wonga, McKinsey, AT Kearney, PwC or EY.
Wanting to win in the US finally, Stefan Batory is thinking about listing the company on the New York Stock Exchange. He dreams of building the most prominent company from Poland, as recognizable as Coca-Cola or Pepsi.