The Faculty of Geodesy and Cartography of the Warsaw University of Technology team won the first international hackathon TomTom n.EXT. It has developed an application that will ensure the waiting time of the electric car to charge will not be wasted time.
Almost 80 students from the USA, India, the Netherlands, and Poland participated in the online hackathon in November 2021. The task was to develop a solution that would help deal with one of three challenges: transporting people and delivering goods and food more efficiently, managing the driver's time while charging an electric vehicle, and increasing the safety and enjoyment of motorcyclists riding in groups. Participants had five days to deliver solutions to be created using TomTom tools, open databases and libraries.
The winner was the "GINDoors" team consisting of Mateusz Białek, Kamil Choromański and Jakub Łobodecki, who are studying at the Faculty of Geodesy and Cartography. The team worked on the issue of planning free time when charging an electric car according to the driver's preferences. Currently, every longer trip by an electric car requires a mandatory stop to recharge the battery.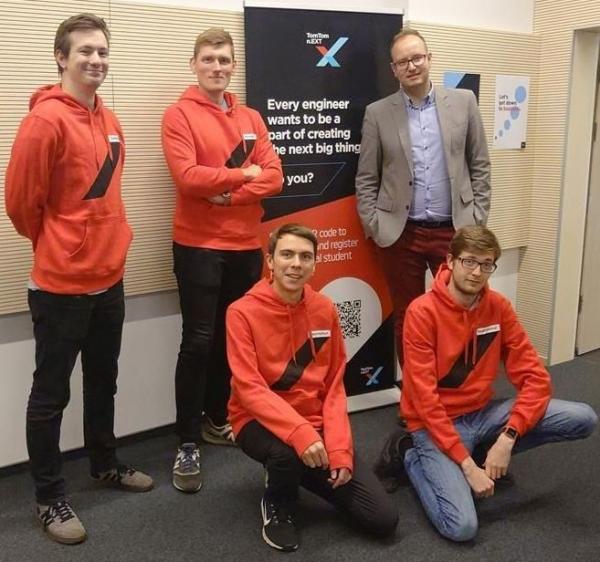 The solution was the application "Charge & Go" designed by students.
"Our application solves the problem of unproductive waiting for an electric car to be charged during such trips," explains Kamil Choromański, a member of the winning team. "It allows you to determine a route taking into account both the need to charge the car and the places of interest that can be visited during this process," he explains.
The user decides which objects are of interest to him (e.g. museums, parks or good restaurants), and the application will calculate the route so that it is possible to visit such sites while the car is charging.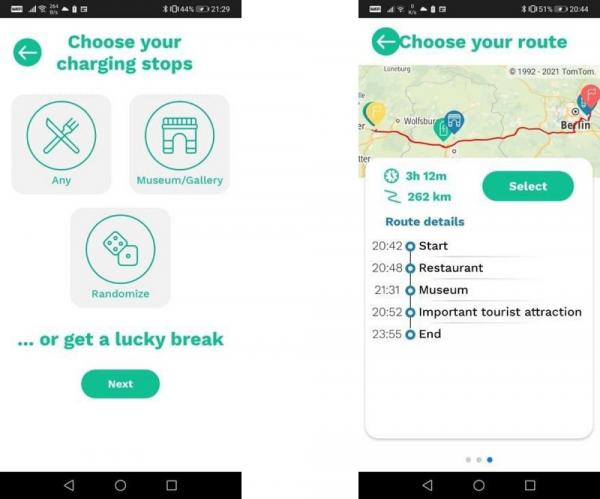 The hackathon was also attended by a second team from the same department, "KNGIK", composed of Antoni Weremczuk, Jakub Gryzio, Tomasz Stępień and Łukasz Wilk, whose solution also received excellent reviews.
Hackathon TomTom n.EXT was organized by TomTom, the Dutch navigation systems company.