The Bluetooth SIG (Special Interest Group) organization has over 36,000 member companies. Employees of these companies contribute their knowledge and experience to the development and improvement of this most recognizable world's wireless technology within the framework of workgroups.
Each year, Bluetooth SIG rewards the hard work and commitment of working groups, committee members and associates who their colleagues have recognized as contributing to the advancement of Bluetooth technology.
Since 2015, the Silvair team has been awarded 15 times for their contribution and work on the Bluetooth standard, including the development of Bluetooth Mesh – the technology on which the Silvair lighting control solution is based, consisting in data transmission in mesh networks.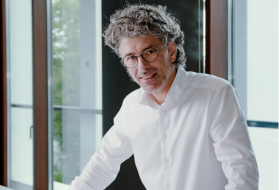 "Each such award shows how much knowledge our employees have and how strong Silvair's position is in the Bluetooth world. I am very proud and happy that year after year, we are appreciated by members of the Bluetooth organization for our contribution to the development of this technology," said Rafał Han, CEO of the company.
In 2018, the company debuted on the Warsaw Stock Exchange, becoming the first American company listed on the Polish stock exchange, requiring amendments to the WSE regulations. Trading in the company's shares is subject to restrictions under US securities law applicable to shares under Category 3 of Regulation S issued under the US Securities Act of 1933, as amended (Regulation S under the United States Securities Act of 1933).