Organizacja Bluetooth SIG (Special Interest Group) skupia ponad 36 tys. firm członkowskich. Ich pracownicy kontrybuują swoją wiedzę i doświadczenie do tworzenia i ulepszania tej najbardziej rozpoznawalnej na świecie technologii bezprzewodowej w ramach tworzonych grup roboczych.
Każdego roku Bluetooth SIG nagradza ciężką pracę i zaangażowanie grup roboczych, członków komitetów i współpracowników, którzy zostali uznani przez swoich kolegów za wybitnie przyczyniających się do rozwoju technologii Bluetooth.
Od 2015 r. zespół Silvair został nagrodzony aż 15 razy za wkład i pracę nad standardem Bluetooth, w tym za rozwój Bluetooth Mesh – technologii, o którą oparte jest rozwiązanie do kontroli oświetlenia Silvair polegające na przesyłaniu danych w sieciach kratowych.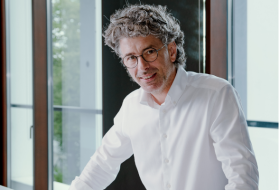 "Każde takie wyróżnienie pokazuje jak dużą wiedzą odznaczają się nasi pracownicy oraz jak silną pozycję ma Silvair w świecie Bluetooth. Jestem bardzo zadowolony, że rok w rok jesteśmy doceniani przez członków Bluetooth SIG za nasz wkład w rozwój tej technologii", powiedział Rafał Han, prezes spółki.
W 2018 r. Silvair zadebiutował na Warszawskiej Giełdzie Papierów Wartościowych, stając się pierwszą spółką amerykańską notowaną na polskiej giełdzie, co wymusiło wprowadzenie zmian w regulaminie GPW. Obrót akcjami spółki podlega bowiem ograniczeniom wynikającym z przepisów amerykańskiego prawa papierów wartościowych, właściwym dla akcji w ramach Kategorii 3 Regulacji S wydanej na podstawie amerykańskiej "Ustawy o papierach wartościowych" z 1933 r. z późniejszymi zmianami (Regulation S under the United States Securities Act of 1933).