MX Labs, a tech-med startup founded by Remigiusz Kościelny and Przemysław Jaworski, creates applications that help their users take care of their health. One of them is the Heart Monitor, which, using a smartphone camera, allows you to measure your heart rate, respiratory rate, heart load, and pressure and visualize blood flow on the face. The application was developed based on Shen.AI technology, enabling non-contact measurement of vital signs. The app is now available for download on iOS and Android phones. It takes a short video and real-time image stabilization to map your face to a three-dimensional geometric grid. Artificial intelligence extracts data patterns from the skin of the face, eyes, and small movements of the head or muscles. The application uses remote photoplethysmography, a non-contact technique of recording blood pulsations in the vascular system of the skin to analyze the state of health and extract vital signs.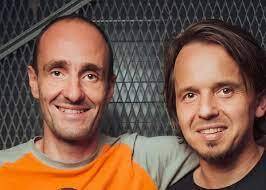 MX Labs comes from Wrocław, although the company was registered in the capital of Estonia – Tallinn. Its founders are Remigiusz Kościelny and Przemysław Jaworski. The former entered the world of technology by co-creating the gaming company Vivid Games, and the latter by founding a company producing printers – 3D ZMorph. Years later, they joined forces in telemedicine, developing a tool for remote diagnostics using a face scan, and investors just gave them $2M for business development. The Shen.AI technology developed by the Polish startup is intended to create a group of mobile applications that will allow users to take care of their health, enabling early diagnosis of hypertension or other diseases of the cardiovascular system. Ultimately, they are to enable diet analysis based on the shape of the face and skin condition or detect mental health problems by assessing someone's facial expressions.
Given that at least half of the world's population does not have access to essential health services, smartphones can be used to perform basic research. It is estimated that about 5B people use them. The solution's potential is reflected in the popularity of the company's pilot applications for the phone Heart Monitor Diary or VitalsCheckUp, which managed to collect over 150,000 users.