Hub został wybudowany w 2020 r. i jest jednym z czterech dużych centrów produkcyjnych, które ESL postanowił stworzyć w ostatnim czasie. Obejmują one swym zasięgiem cały świat: Europę ze Środkowym Wschodem i Afryką, Azję i Pacyfik, Amerykę Północną i Południową oraz Chiny. Katowickie centrum jest odpowiedzialne za realizacje w pierwszym z nich. Jest naturalnym rozwinięciem idei, która przyświecała firmie, gdy powstawała tu pierwsza ESL Arena oraz dotychczasowych działań polskiego ESL-a, który był już niemal w całości odpowiedzialny chociażby za wydarzenia takie jak przedolimpijski turniej SC2 w Pjong-Czang.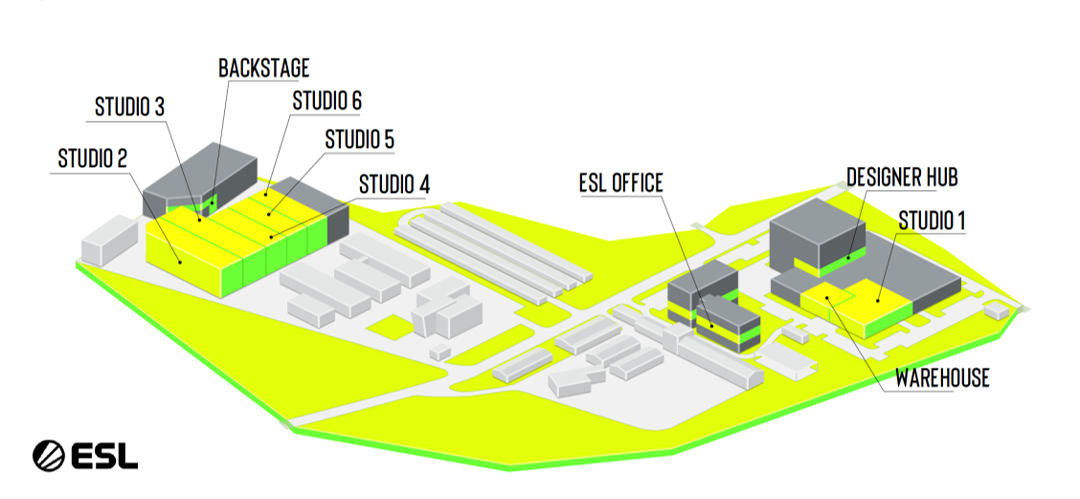 Hub produkcyjny ESL, który powstał w Katowicach, ma 8 000 m² i zlokalizowano w nim sześć studiów wielkopowierzchniowych. Każde pozwala na realizację formatu z udziałem kilkuset osobowej publiczności. Największe studio ma ok. 2 500 m². Oprócz tego znajduje się tam aż 12 małych studiów, gdzie można między innymi przeprowadzać wywiady czy prowadzić komentarz z rozgrywek. Oprócz studiów, na hub składa się kilka mniejszych centrów kompetencyjnych. Są to m.in. hub graficzny, projektujący sceny, stoiska i grafiki oraz dział odpowiedzialny za produkcje wideo. Dzięki tak rozbudowanej infrastrukturze, centrum produkcyjne jest w stanie realizować kilka transmisji równocześnie. Obecnie pracuje tam 150 osób, w tym zespoły kompetentnych techników, grafików, producentów itp., co pozwala na przeprowadzanie tam kilkudziesięciu produkcji w ciągu roku. To jeden z najnowocześniejszych kompleksów produkcyjnych w kraju, który razem z organizowanym co roku turniejem Intel Extreme Masters Katowice, pozycjonuje firmę ESL Gaming jako światowego lidera w swojej branży.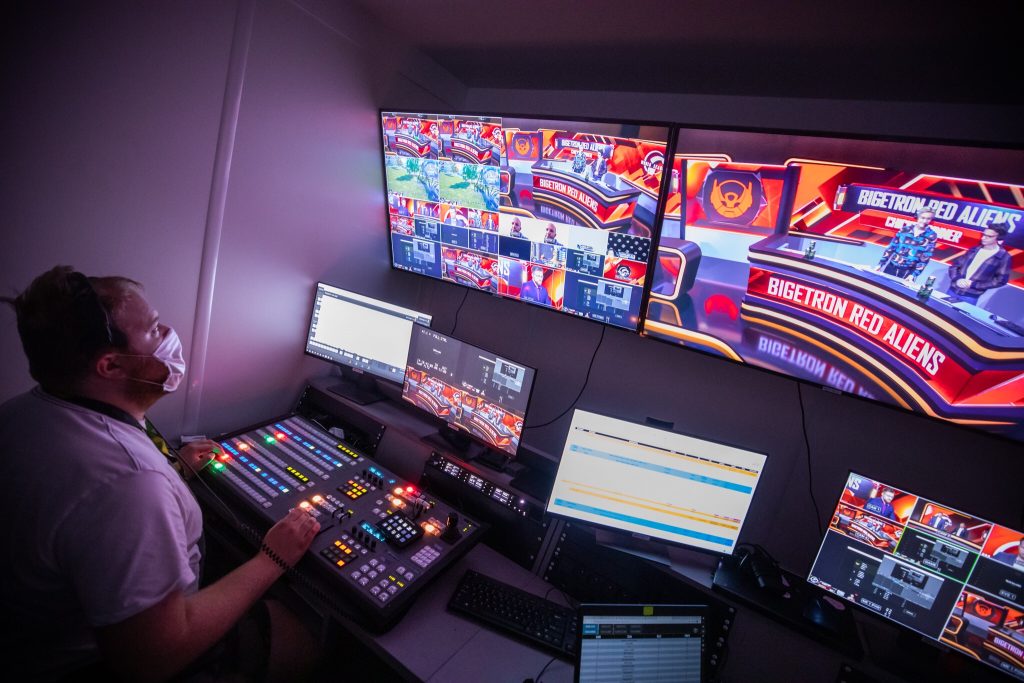 Powstanie Production Hub pozwala firmie ESL Gaming na nieprzerwany rozwój i odpowiedź na rosnące potrzeby partnerów i klientów. Dzięki temu, że studia produkcyjne są obiektami wielofunkcyjnymi, firma jest w stanie realizować produkcje dla marek z całego świata. Nowoczesne plany zdjęciowe, tzw. "green boxy", pozwalają na dowolną aranżację studia i tworzenie dynamicznych transmisji turniejów esportowych. Hub może być wykorzystywany w dwóch, głównych celach – do realizacji transmisji z turniejów własnych, jak Intel Extreme Masters, jak również dla innych firm – głównie wydawców gier.
Czytaj też o Intel Extreme Masters (Katowice 2022)