The Polish company supports global brands in automating customer feedback analysis and customer service using AI technology. The SentiOne platform is available in over 75 languages, and the company acquired over 500 customers from 35 countries, including Pepsi, LG, T-Mobile, Procter & Gamble, Nivea, mBank, PKO BP, and Alior Bank.
The company was founded in 2011 and achieved $3.75M in revenues in 2020 by opening offices in the Czech Republic, the Netherlands, Hungary, Germany, Mexico, and the United Arab Emirates. SentiOne, with its R&D department located in Poland, implemented the "SentiCognitiveServices" project together with the Wrocław University of Technology and AGH University of Science and Technology in Krakow, under which it created a proprietary natural language processing technology for colloquial texts. The value of the project was $2.9M, of which the NCBiR co-financing was $2.1M. In 2021, the company received another $4.7M in NCBiR subsidies for the further development of artificial intelligence technology, which turned out to be the highest grant of this type in Poland so far.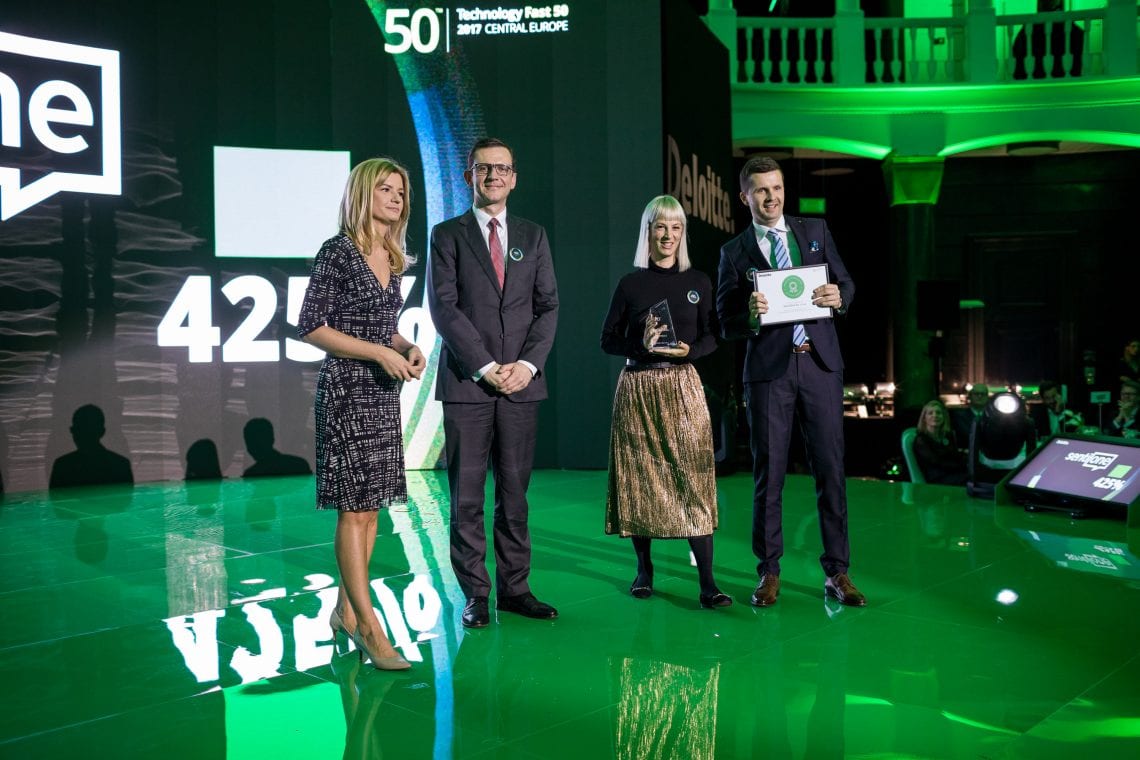 PRIZES AND AWARDS
In 2017, the company was a finalist of EY Entrepreneur of the Year and Deloitte Fast 500 Europe. The European Commission also selected it in the EIT Digital Challenge 2020 as one of the top 20 technology companies in the EU.
In June 2020, it took first place in the global Papers with Code (ATIS) ranking, which classified the technologies for the effectiveness of natural language comprehension algorithms. It uses the awarded solution in conversation bots, which can recognize the intention of the client's query with 97% efficiency.
– Our AI team has developed a model, the effectiveness of which in this task exceeds the previously existing solutions – emphasizes Michał Lew, Head of AI responsible for this project, which led to winning the first place.
The company's clients include banks, where chatbot functionality works very well. In turn, during the pandemic, its chatbots significantly relieved the work of consultants. During this period, remote communication via telephone or messages increased dramatically due to the lockdown.
In 2021, the investment fund of Sheikh Mohammed bin Rashid Al Maktoum, a member of the royal family of the United Arab Emirates, came to SentiOne to establish a joint venture in Dubai.